Run for the Galapagos
The run
I will run the "Rock to Boscastle" race, organised by Purple Gecko, on June 12th.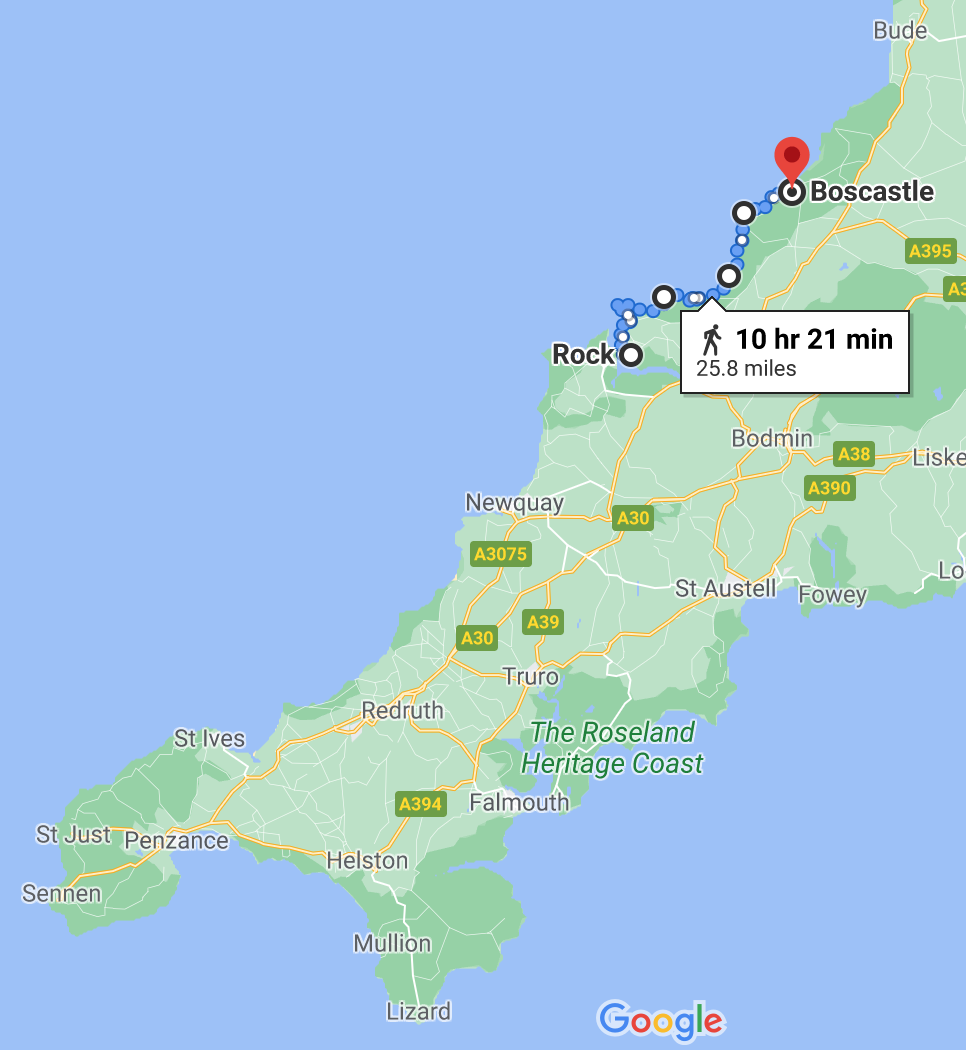 The distance is 25.5 miles on the Southwest Coast Path, and the elevation is 4000ft! I love running on the coast path, but I have never done a marathon-distance before. 
As a lecturer at the University of Exeter's Centre for Ecology and Conservation, I am passionate about conserving biodiversity both locally and globally, so I have chosen to fundraise in support of the 'Barcoding Galapagos' scheme.
I had the amazing opportunity to help ring the Darwin's Finches of the Galapagos Islands back in 2011, and I still cherish the amazing and unique wildlife encounters I experienced there.
Please help us preserve the Galapagos' unique biodiversity and support the local community by sponsoring me!
The COVID-19 pandemic has caused a collapse in eco-tourism and left numerous workers unemployed, forcing many in the Galapagos Islands to look for alternative ways to make a living.
Last year, in response to this, the "Barcoding Galapagos" scheme was funded by UK Research and Innovation (UKRI) in a "quest to develop solutions that will mitigate the short and long-term social, economic and health consequences of the pandemic". Please click here for more details!
This project has several important outcomes, both social and scientific:
- It provides employment and short-term financial relief to some of those most affected by the collapse in tourism.
- The training provided in the latest molecular genetic techniques provides individuals with transferable resilience to future perturbations in ecotourism.
- It provides an incentive to preserve an exploitable natural resource, thereby maintaining the iconic ecosystem and allowing eco-tourism to bounce back once travel bans are lifted.
- Finally, through providing publicly available genetic signatures of the wildlife of the Galapagos, illegal exploitation can be tracked, making prosecution more likely.
Why are we fundraising?
Despite the project being awarded funding just six months ago, the Government has now cut the 20 international COVID grants by 65%. In this particular case, this means that the contracts of the 80 people currently employed on the scheme will have to be terminated. These individuals, who lost their incomes due to the pandemic, will devastatingly lose their income once again. In addition, it will not be possible to generate the genetic signatures of the iconic life of the Galapagos, which will continue to be exploited. To honour the contracts of those employed on the scheme, we urgently need to raise funds and compensate for the Government U-turn. For every £1000 raised, we can keep all of our employees and their families afloat for another day. 
thank you!