Support the livelihoods of Galapagos citizens devastated by the COVID-19 pandemic
The COVID-19 pandemic has caused a collapse in eco-tourism and left numerous workers unemployed, forcing many in the Galapagos Islands to look for alternative methods of employment in order to make a living.
Last year, in response to this, the "Barcoding Galapagos" scheme was set up as one of 20 projects funded by UK Research and Innovation (UKRI) in a "quest to develop solutions that will mitigate the short and long-term social, economic and health consequences of the pandemic".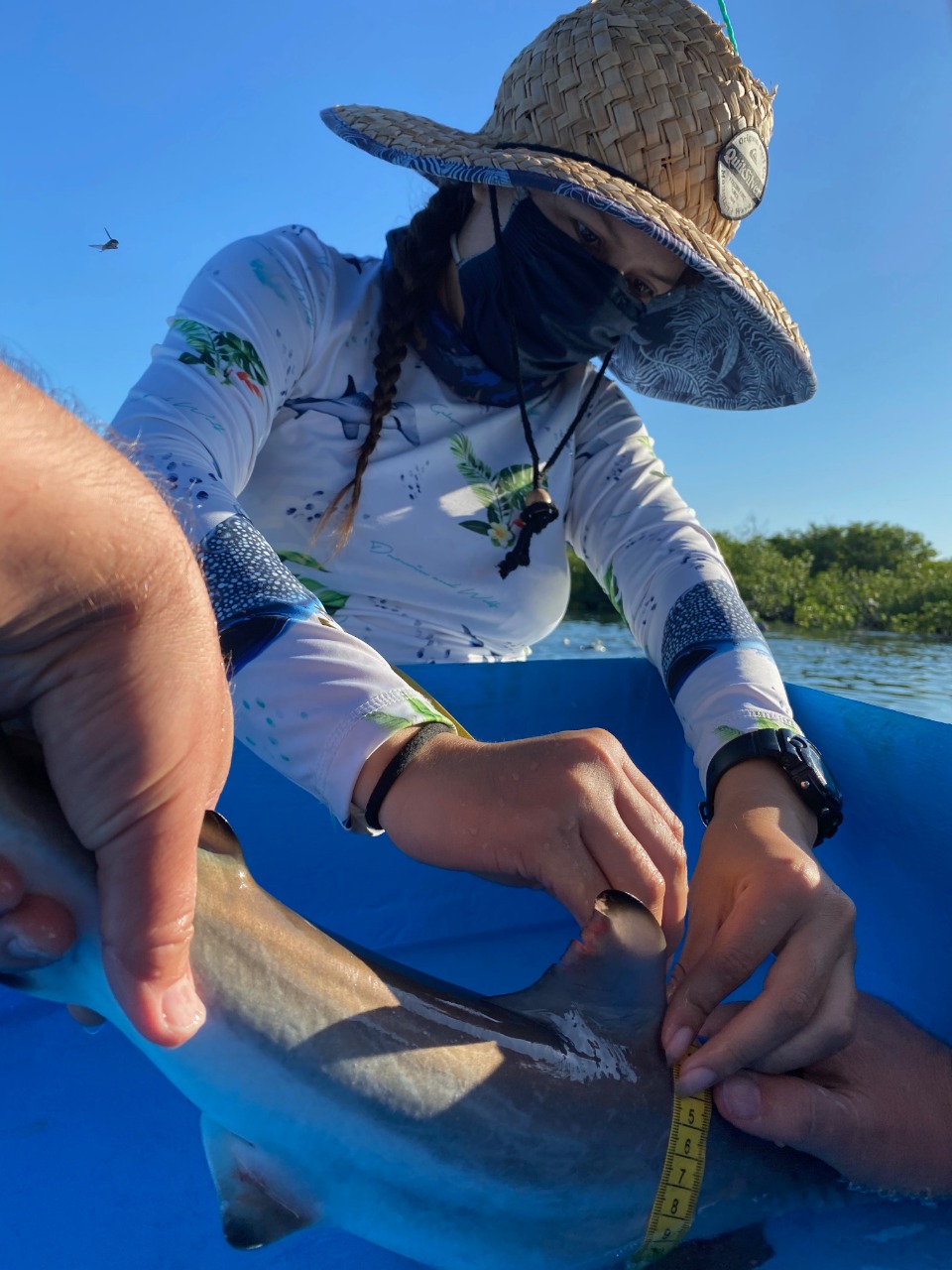 The project, run by the University of Exeter, the Galapagos Science Centre and the University of San Francisco de Quito (Ecuador) has made a huge impact on both a humanitarian and ecological level. The scheme employs a manager and 80 local people, with a 50:50 split across gender and across all age groups, including former naturalist guides, farmers and fishermen in a range of part-time and full-time positions. Their work includes surveying wildlife and plants using "genetic fingerprinting" as part of one of the largest citizen-science projects ever undertaken. Local people who have lost their livelihoods owing to the collapse of eco-tourism in the Galapagos Islands have been retrained in sampling, curation and the latest molecular techniques to describe through genetic barcodes all the lifeforms found on their iconic islands. Barcode Galapagos provides a genetic signature for each species on each island, which not only clarifies our understanding of ecological and evolutionary processes, but also provides a deterrent to illegal trade and irrefutable evidence should it occur.
Over 1% of the community are involved in this project and it has created a real sense of pride and enthusiasm for the value of their biodiversity, hopefully ensuring the islands can be protected for years to come.
Pablo Valladares, a participant in the scheme describes how it has helped him; "the project has affected my daily-life in a positive way because I haven't had any job in almost one year. Thanks to the project income, I can cover the basic life expenses of my family. The project is also an amazing opportunity to continue learning about the Galapagos diversity, and growing professionally."
Hear more from Pablo in the video below:
This project has several important outcomes, both social and scientific:
- it provides employment and short-term financial relief to some of those most affected by the collapse in tourism.
- the training provided in the latest molecular genetic techniques provides individuals with transferable resilience to future perturbations in ecotourism.
- it provides an incentive to preserve an exploitable natural resource, thereby maintaining the iconic ecosystem and allowing eco-tourism to bounce back once travel bans are lifted.
- Finally, through providing publicly available genetic signatures of the wildlife of the Galapagos, illegal exploitation can be tracked, making prosecution more likely.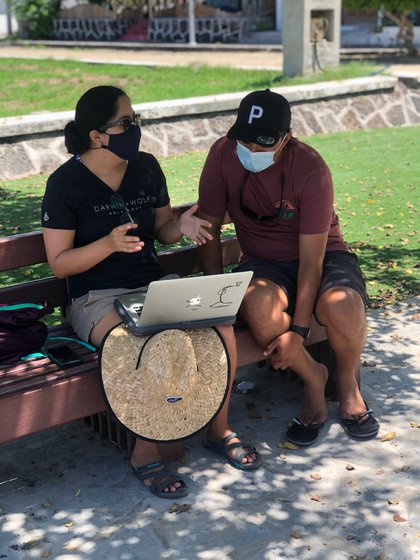 Pictured left is Prof. Diana Pazmiño, co-investigator of the "Barcoding Galapagos" project and a local of Isabela Island, training Pablo Constante in GenBank search and database organization. Subsequently, Pablo trained a 10 person-team to conduct the task in Isabela island.
"After a tragic pandemic in Ecuador, we as guides were very affected because we depended on tourism. This project has helped to economically move forward little by little."
Pablo Constante, (Project Leader).
Why are we fundraising?
Despite our project being awarded funding just six months ago, the Government has now cut the 20 international COVID grants by 65%. In our particular case, this means that we will have to terminate the contracts of the 80 people we are currently employing. These individuals, who lost their incomes due to the pandemic, will devastatingly lose their income once again.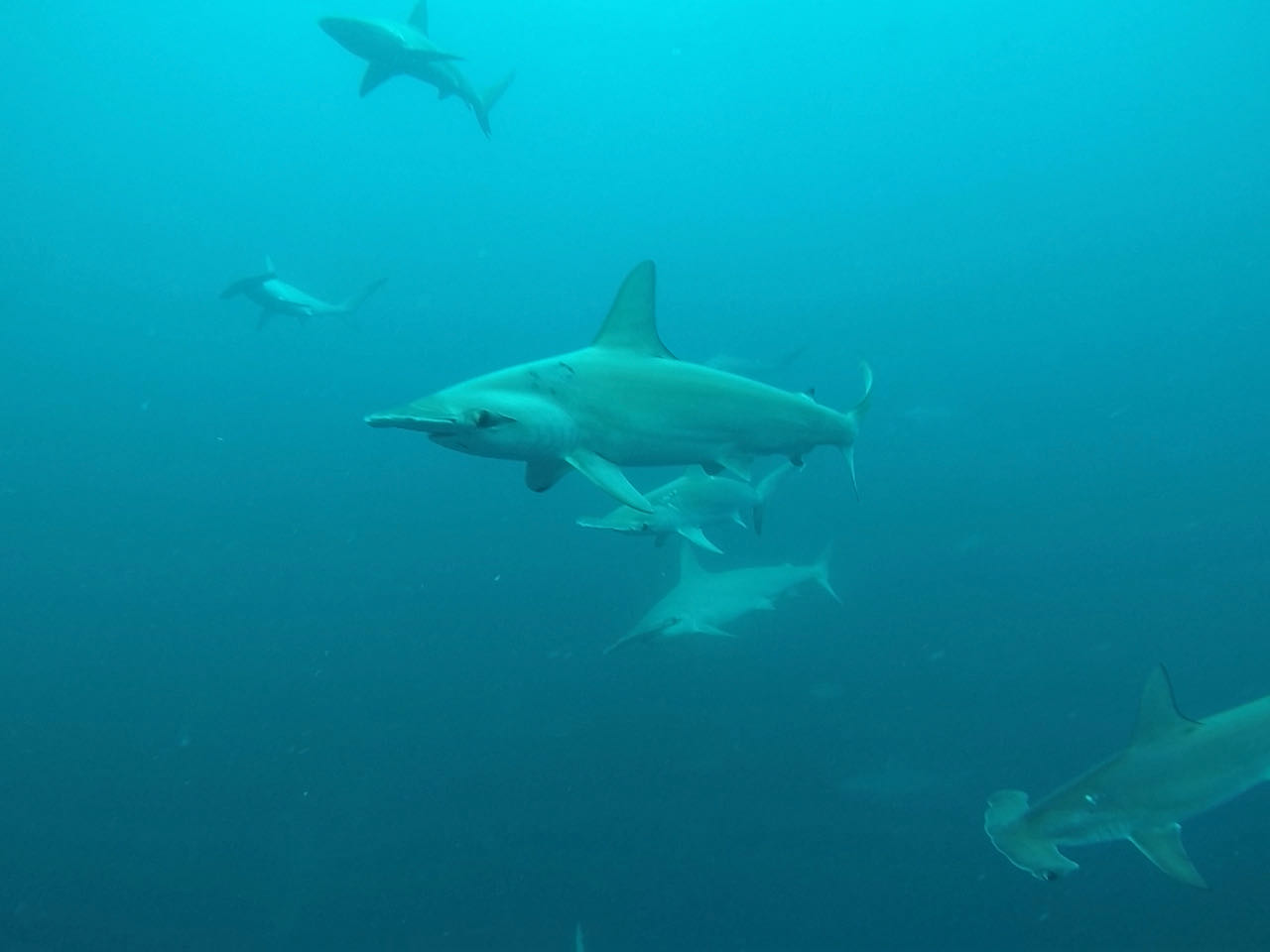 In addition, we will not be able to generate the genetic signatures of the iconic life of the Galapagos, which will continue to be exploited. 
To honour the contracts of those we have employed, we urgently need to raise funds and compensate for the Government U-turn. For every £1000 raised, we can keep all of our employees and their families afloat for another day. 
will you help us?
By making a donation today, whatever its size, you will be helping to support this important work, enabling us to continue to employ our 80 workers and provide them with short-term financial relief.
Without revenue from tourism, conservation efforts in the Galapagos remain under threat. This project has lessened the impacts of the pandemic so deeply felt by local residents but without your support, we will simply be unable to continue.
Please consider a donation today - we urgently need to secure this income.
You can also help us by spreading the word and sharing our story.
thank you!