Providing a safety net for students experiencing financial difficulty

The cost of living is rising rapidly and student loans are not keeping up.
As we move into winter, we are experiencing extraordinary demand for hardship support from our students. The Institute of Fiscal Studies estimates that in real terms our poorest students will be £1,200 worse off this academic year. Financial pressures are pushing greater numbers of students into difficulty, affecting wellbeing, retention and success.
The students most impacted by the cost-of-living crisis are those who already face other kinds of hardship. Disadvantaged students face a difficult choice. Some take on too many hours in part-time jobs, or resort to credit cards or overdrafts to make ends meet. Sadly, some drop out altogether.
The Success for All fund
Students can - and already do - apply for financial support through the University's Success for All Fund. All registered Undergraduate and Postgraduate students are eligible to apply, irrespective of fee status. The Fund provides accessible and compassionate financial aid, taking into account financial and personal circumstances to ensure support is prioritised for those who evidence need. 
The University has set aside an emergency support package for students totalling £3.1m, including greater bursary support for our poorest students and an additional £1.25m in hardship funds.
But we still need your help
Donations, no matter their size, can provide renewed hope for a struggling student. By making a gift, you'll help increase the financial support on offer and provide a safety net for those facing hardship. They'll be able to continue their studies without added financial pressures and stress, enabling them to get back on track for the future they've always dreamed of.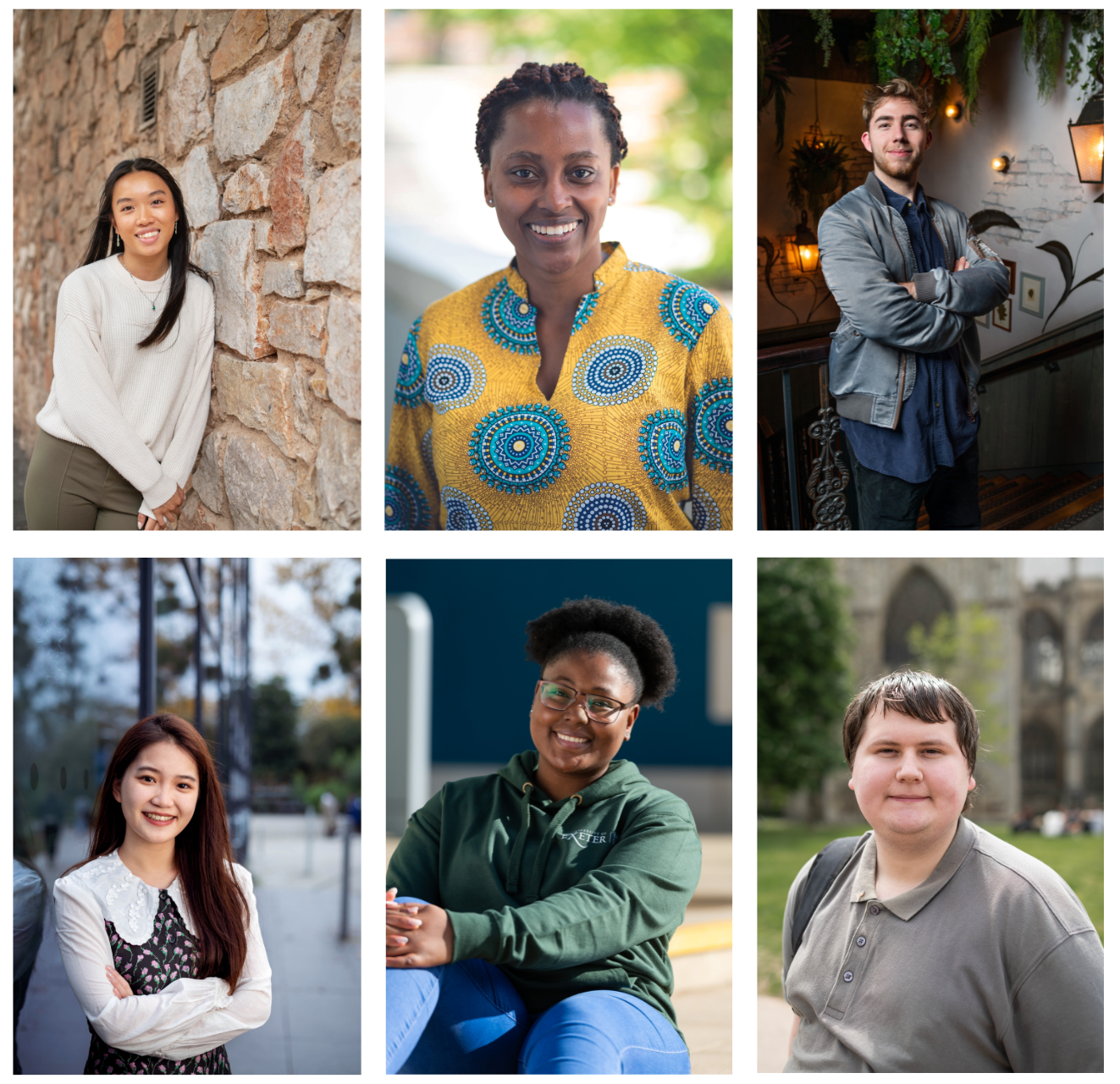 Students like Annabel, Kelechi and Mohamed are so grateful for the support our alumni and wider community have provided:
"The cost of living crisis is crippling and this grant will be such an incredible help to my studies. Thank you, so very much." Annabel
"I can't tell you how grateful I am for support in this difficult last stage of my PhD." Kelechi
"Your help, kindness and compassion will never be forgotten. Thank you from the bottom of my heart." Mohamed
With continued uncertainty over the economy and cost of living, support is needed now more than ever. Together, we can support students through the difficult years to come and make sure that Exeter remains a place where all students can thrive despite their financial circumstances.
When you make a monthly gift, you'll be joining a wonderful community of more than 1,400 loyal supporters. Together, you'll make sure that students from all backgrounds will be able to thrive.
Thank you