Exeter scientists at the MRC Centre for Medical Mycology are working to improve the diagnosis, prevention and treatment of cryptococcal meningitis, the life-threatening brain infection suffered by people living with HIV.
HIV-related cryptococcal meningitis is responsible for around 200,000 deaths per year, and around 20% of the one million HIV-related deaths in the world. It is most common in Africa where it is estimated that 70% of people with this disease will die within three months of getting it.
Despite improved antiretroviral treatment for HIV infection, not enough patients get the drugs and tests they need to fight life-threatening infections. This is exacerbated because some patients continue to be diagnosed late with HIV, when their immune systems are already very weak, while others already on treatment drop out from care, stop taking their HIV medicines, and then become sick again.                                       
The WHO and others have now recognized that to further reduce HIV deaths we urgently need to improve the treatment of complications such as cryptococcal meningitis.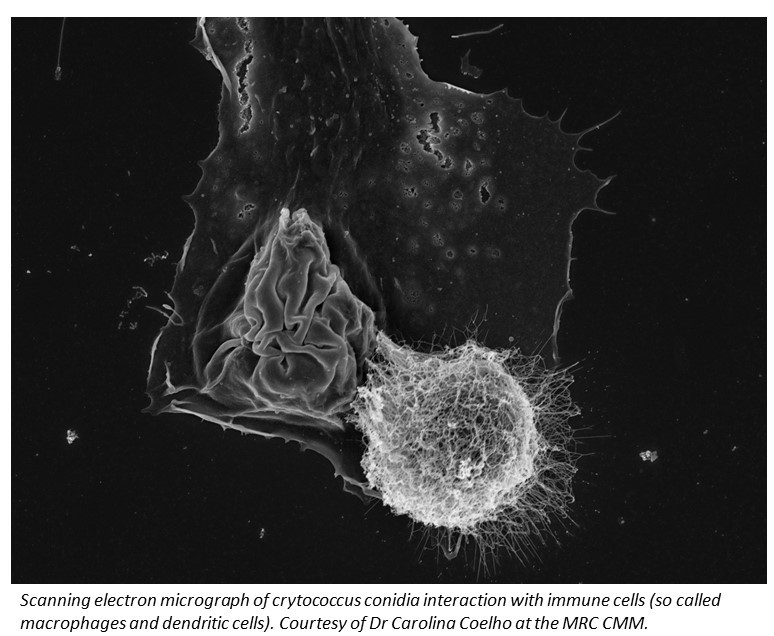 how is Exeter's research helping to save lives?
Exeter scientists joined forces with the US Center for Disease Control and others to launch urgent efforts to end HIV-associated cryptococcal deaths by 2030. Great strides have already been made towards this goal.
Research by Professor Tom Harrison showed that the drug flucytosine can cut deaths from 70% to 30% compared to the treatment that is most commonly used in sub-Saharan Africa. Professor Harrison also demonstrated that another drug (liposomal amphotericin) could have the same effect if given as just one high dose at the start of treatment – making it much easier to use in African hospitals, where patients often live far from clinics and have difficulties accessing drug treatments.
As a result, WHO guidelines were rewritten to recommend these improved treatments, all of which are far more effective and safer for the patient, and more practical and sustainable for hospitals in Africa to use.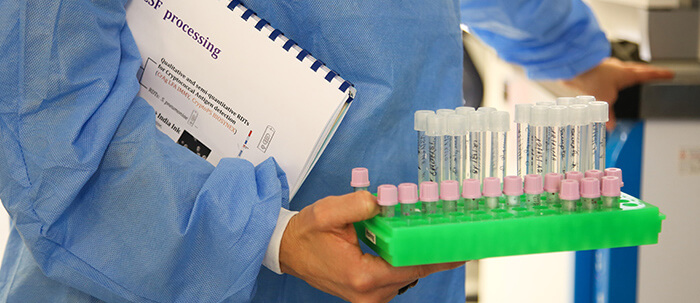 In addition to treatment trials, the Centre is also working to prevent infections occurring in the first place. Patients at risk are screened for very early infection, before meningitis develops, using a simple blood test. If the test is positive, treatment is given to stop the infection before harm is done. The EFFECT trial, taking place in South Africa and Tanzania, is testing improved treatments for these patients.
why do we need your support?
We now need your help to roll out these improved treatments across hospitals in Africa and build up the expertise and research into fungal infections urgently needed to find new treatments.
One of the barriers to tackling HIV deaths from fungal infections in Africa is the lack of opportunity for talented scientists and doctors to study Medical Mycology (the study of serious fungal infections).
Many of the symptoms of fungal disease can be difficult to identify without the right training, and so many are left undetected, resulting in needless deaths. On our courses, participants learn how to spot the symptoms and treat the infection - vital if we are to reduce the unacceptably high death toll.
We offer Postgraduate courses, PhD fellowships and short courses, which provide much needed opportunities, but we need to raise funds to be able to offer this training to participants in Africa, which has a huge burden of deaths from HIV-related fungal infections.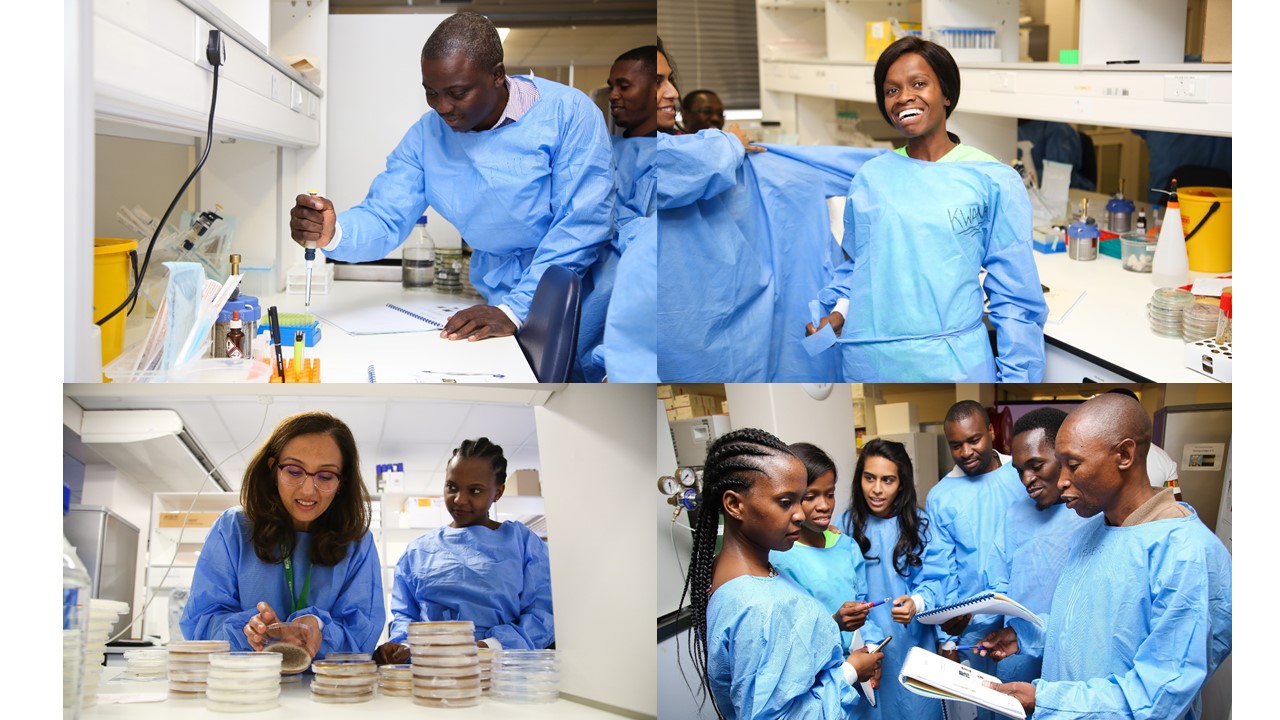 The training is run at our CMM AFRICA Unit based at the University of Cape Town (UCT), the premier university in Africa. Through our grants and programmes, we run training courses in Medical Mycology, and higher research training MSc and PhD fellowships for the most promising African scientists and doctors dedicated to making a difference in the fight against serious fungal infections.
A two-day workshop for clinicians, lab scientists and lab technicians from across Africa costs £2,000 per attendee.
Hear from the Centre's Dr Liliane Mukaremera (below) about the impact of training opportunities for scientists and clinicians from Africa. Liliane was born and raised in Rwanda and experienced first-hand problems related to poverty and infectious diseases in Africa. One of her primary interests is the fungal pathogen which causes meningitis, particularly in patients with HIV/AIDS, and results in around 200,000 deaths in Sub-Saharan Africa every year.
please give today
Please help us to develop the expertise of other talented people, like Liliane, and train a new generation of scientists and doctors.
All donations, regardless of their size are appreciated as collectively they can be transformational.
Thank you for your support!
For more information, please visit https://thefungalthreat.com/