Meniere's Monitor Appeal
The College of Medicine and Health at the University of Exeter is working to improve our understanding of Meniere's disease. Meniere's disease is a poorly understood condition of the inner ear, characterised by attacks of vertigo, tinnitus and aural fullness. It is an unpredictable condition and the attacks can often be debilitating, rendering patients incapacitated for up to 24 hours at a
time. There is currently no cure for Meniere's and self-management and trigger identification is therefore recommended. It is hypothesised that there are a number of triggers for Meniere's attacks, including the weather, allergens, dietary factors and stress. However, until recently the majority of triggers were based on anecdotal evidence. In conjunction with clinicians and patients we have developed the Meniere's Monitor to enable patients to more effectively self-manage their condition and provide research data for trigger identification.
"The Ménière's Monitor has transformed the way I manage my condition, allowing me to see patterns in my symptoms and take back control of my life. This new version of the app is really easy to use and it's fantastic to know that the data I'm collecting is also being used to improve our understanding of the disease." - Patient and App User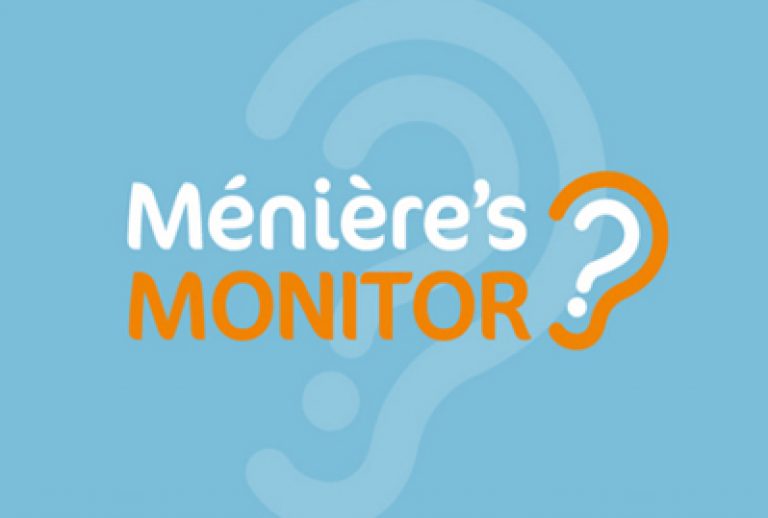 We have data on over 3000 individuals with >300,000 rows of data representing a powerful resource to improve our understanding on Meniere's. We have used this data to:
- Collaborate with the Met Office to provide robust evidence for the role of the weather in Meniere's, demonstrating that high humidity and low atmospheric pressure were predictive of attacks. https://www.ncbi.nlm.nih.gov/pmc/articles/PMC5224697/
- Highlight the importance of stress in exacerbating Meniere's symptoms, with higher stress resulting in more vertigo attacks https://pubmed.ncbi.nlm.nih.gov/29065087/ 
Based on user feedback we have improved the app to include new functionality, including better monitoring of treatments and the addition of further information about imbalance and attack duration and severity.
We are now working on:
- Understanding if the current Covid pandemic has effected individuals with Meniere's;
- Looking at how sleep metrics influence Meniere's symptoms;
- Understanding how symptoms correlate within users and within the app population.
support
To ensure the website and app remain up to date costs £1,500 per annum and in order to allow us to respond to user feedback and alter the questions within the app costs £2,400 per annum. Whilst the project has received support from the University of Exeter, we need to raise additional funds to allow the app to continue to be available and to enable us to continue to engage with our users. We have therefore set up this appeal which is looking for donations of any size.
Where the money will go
All donations, of any size, are greatly appreciated and collectively can make a massive difference.
For example:
£100 would allow us to survey participants
£360 would cover the costs of web hosting for a year
£500 would cover the addition of a blog feature
£1,000 would ensure the app remained up to date on Apple and Android
£2,400 would enable additional questions to be added to tailor the research based on user feedback
"I was introduced to the mobile phone application some time ago and found it a user friendly interface that allowed and encouraged users to easily input and keep a symptom diary of significant events and attack symptoms. The ability to summarise and print out results affords clinicians the capability to quickly and reliably review disease activity over certain time frames without requiring laborious examination of individual and often complex patient diaries. This provides the opportunity to easily review patient response to treatment and direct whether further escalation of care is required. In addition, it encourages patients to improve self-management of their condition, allowing them to identify personal and specific triggers that they may then be able to avoid."- Consultant ENT.
Help us succeed!
You don't need to give money to help us succeed! Please share this project with anyone you think would support us – on Twitter, Facebook, LinkedIn, by email, telephone, in a chat over a coffee or on your blog.
And we know we said you don't need to give money to help us, but we'd love it if you did! Please sponsor us and help us help improve our understanding of a debilitating condition.
thank you!
Find us here
To find out more about us, you can visit our website.