Support our Choir!
Who are we?
Originally founded in 1969, Exeter University Singers is the University's Chamber Choir.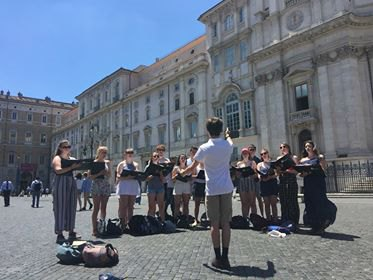 Conducted by Matthew Jeffrey and Joe Ward, the choir is made up of approximately 40 singers from many different backgrounds. We take great pride in producing recordings and concerts of an excellent standard across Devon and the world through regular tours. Over recent years, we have appeared on The One Show, arranged a workshop with Voces8, performed with the English Touring Opera, sung at Exeter Cathedral on multiple occasions and performed in Amsterdam and Rome. We even continued to produce music virtually during lockdown by asking our members to record themselves at home and putting these together to make multitracks!
We sing a diverse range of music from classical to 21st century works, running fun, focused weekly rehearsals and regular workshop events. Whilst the choir take pride in the high standard of musicianship achieved, it is also known for its family feel and vibrant social scene with events such as black-tie dinners, bowling evenings and our weekly post-rehearsal pub trip which we all look forward to.
We have a lot of exciting things planned for our lovely choir this year, including an evensong service in Exeter Cathedral, Christmas Carols, a CD recording and if all goes to plan, we will finally be able to go on our tour to Dublin which was planned and arranged pre-COVID!
Why do we need to raise money?
We are an entirely self-funded choir, meaning that we don't receive any grants or subsidies from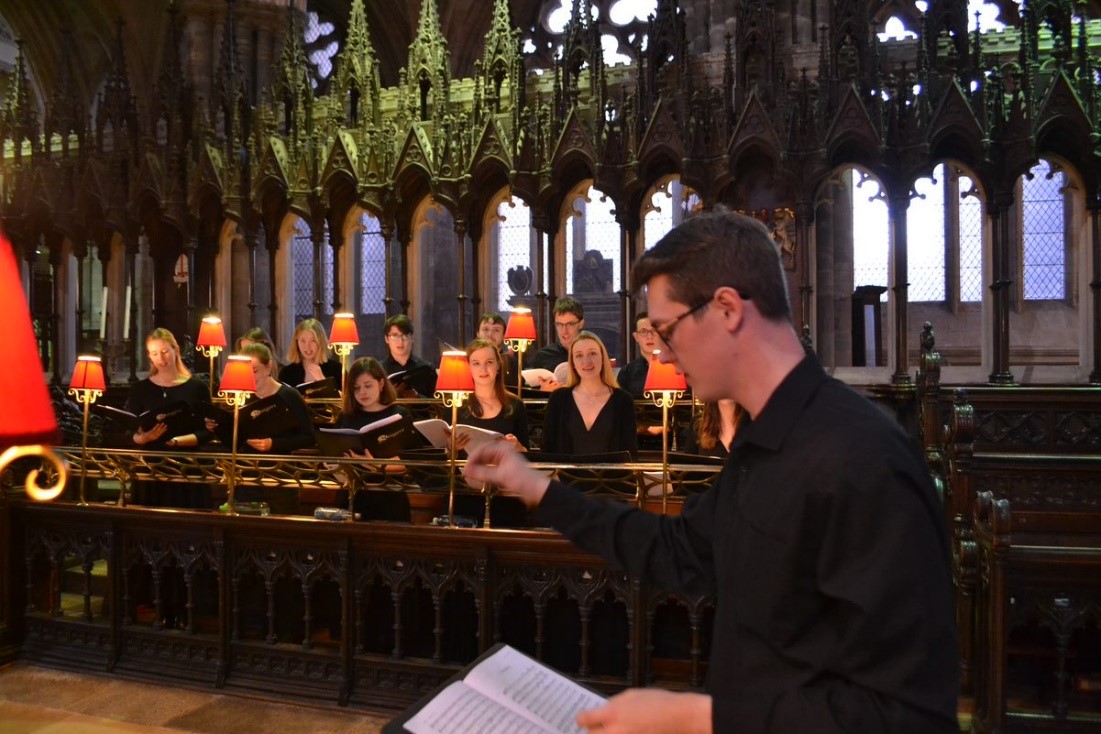 the University - we rely totally on the membership fees paid. Our conductors and committee also give up their time voluntarily to organise rehearsals, socials and events in order to produce the beautiful music that we all love. 
Our regular outgoing costs include:
- purchasing and printing music
- concert venue hire
- concert publicity
could you help us?
We are fundraising to enable our choir to continue and would appreciate any donation, whatever its size. If you are an alumnus of the University Singers and have shared in these wonderful memories, or are just a fan or loved one, it would mean so much to us if you would consider making a donation to supporting our choir. 
Whether you can give us a single gift, or set up a regular donation, your support will help us to continue to provide amazing, accessible opportunities to all of the members of our choir.
thank you!
keep in touch
To keep up to date with the choir and to see what we're up to, you can find us here:
Instagram: https://www.instagram.com/exeteruniversitysingers/
Facebook: https://www.facebook.com/ExeterUniversitySingers
Alumni Facebook Group: https://www.facebook.com/groups/427766211109463
To join our alumni mailing list, please email us at: universitysingers@groups.exeterguild.com