We need your help to continue providing Exeter students with our engaging events.
What is The Diplomatic Hub's story?
The Diplomatic Hub was founded in 2015 as a politically-neutral platform through which members of the university community could engage with diplomacy and international affairs. By hosting speakers, running debates and crisis simulations, and connecting students with employers, we hope to not only enrich students' understanding of the prominent diplomatic challenges seen in the media, but to shed light on lesser-known issues and debates. For example, in the last academic year we discussed topics as varied as British foreign policy post-Brexit, the future of warfighting, and regional challenges in Libya and Mauritania.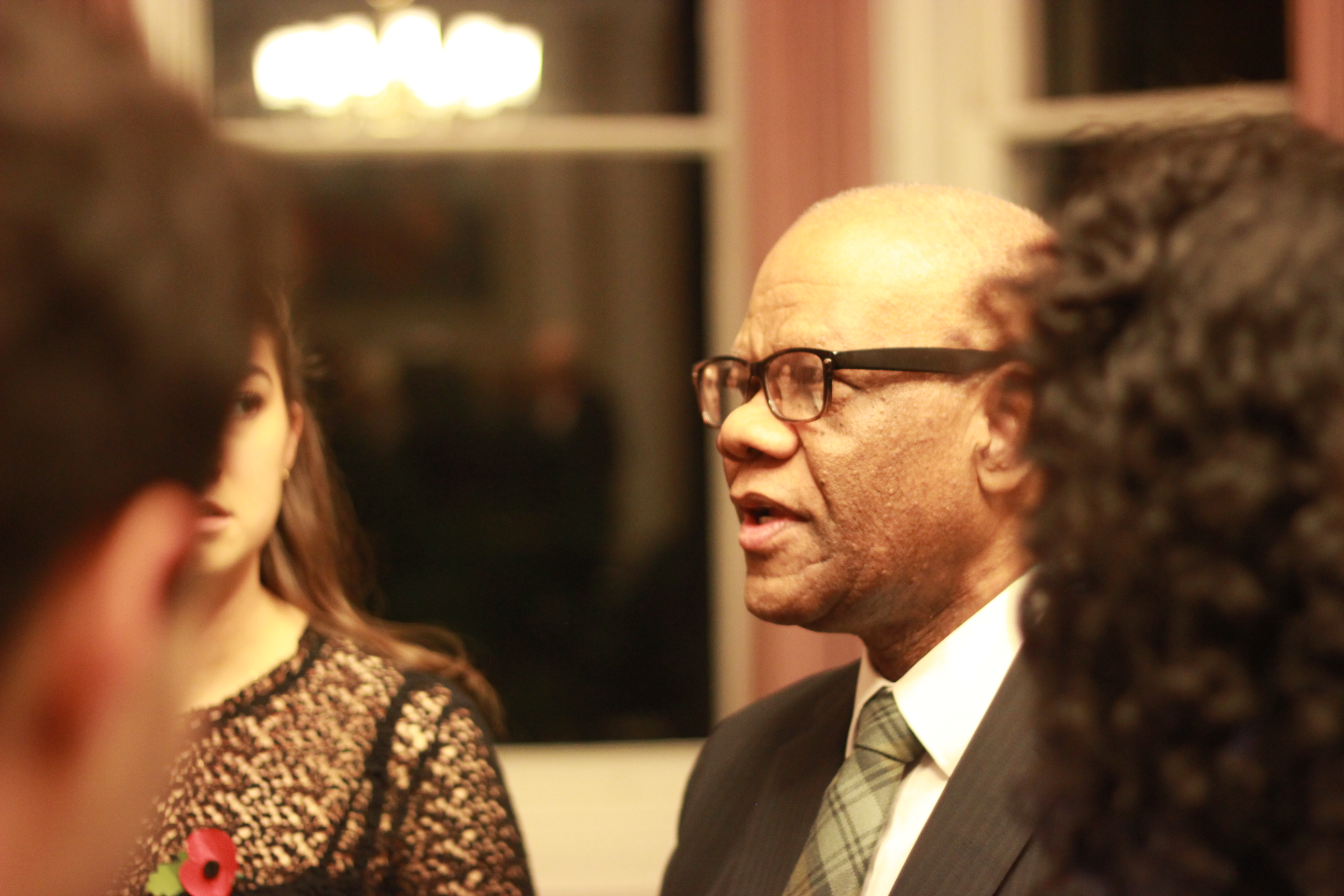 Why are we crowdfunding?
This is the Diplomatic Hub's second year of using crowdfunding to support and expand the society. We were generously funded by the Alumni Annual Fund until 2019, and crowdfunding has enabled us to continue running our events whilst sticking to our founding promise of keeping membership and event tickets free. As one of the only groups of its kind at any UK university, this ensures our educational mission remains accessible.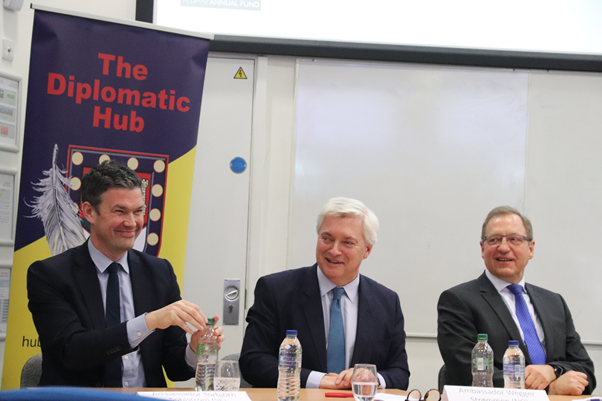 Our plans for this academic year
Despite Covid restrictions, the Diplomatic Hub had a very successful year in 2020/2021, with talks from 13 speakers across 7 different countries - five more than the year before!
We have an ambitious vision this year to take the society to new heights. Hosting events online enabled us to reach speakers from all over the world and we will continue to make the most of this opportunity, but it is a key priority to reintroduce in person-events (restrictions allowing!). With many people suffering from a degree of Zoom fatigue, these are important for bringing people together for discussion and debate.
A big emphasis this year will also be on expanding the reach of our project. We are looking to collaborate with other groups (including societies at the university and groups in the local community) to unlock new audiences and we will also hold social events for the first time. Through the latter, we hope to provide an interdisciplinary space for students with a curiosity about diplomacy and international relations to meet like-minded people and learn from each other. This is especially important given that students have missed out on the vital extra-curricular side of their university experience in the past year.
We will also continue to publish our journal, The Diplomatic Post, which contains articles written by academics and experts as well as students, and if possible, realise long-standing plans to launch a DiploHub podcast.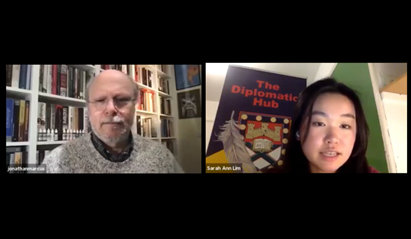 Where will the money go?
As a donor, you would be directly contributing to the running of our events. In-person events have higher associated costs than online ones (including transportation, room bookings, and accommodation) making it all the more vital to secure the funding we need. Your donation would also help us to develop our society stash and keep our website running so that we expand our reach amongst students.
With your help, £700 will secure the future of the Diplomatic Hub this year, helping us to create a stronger community of individuals with a passion for foreign affairs.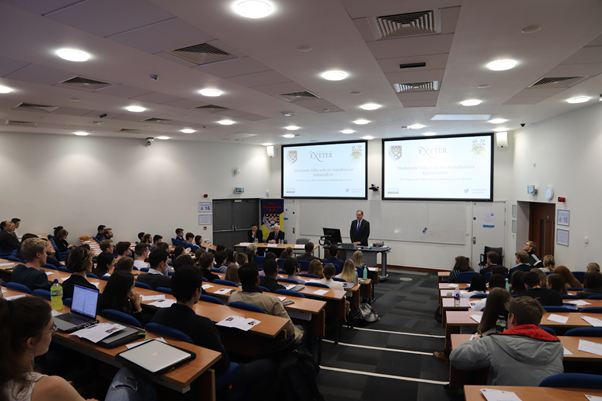 Help us succeed!
We'd love it if you could donate to our crowdfunding project, and please also help us by spreading the word amongst your networks - it's all about getting lots of people to come together and any help can really make a difference. You can find out more about us and our society on our website, Facebook, Twitter, Instagram and Linkedin.
And don't hesitate to contact us - we'll be delighted to chat with you about our society!
Any amount, large or small, makes a big difference.
Thank you