EXETER UNIVERSITY FOOTLIGHTS BANDSTAND 2023
EXETER UNIVERSITY FOOTLIGHTS BANDSTAND 2023 Production
As we follow a group of veterans returning home to the United States after World War II, we see them struggle to fit into their old lives while dealing with the lingering effects of the war. Forming a bond over their shared love of music, they form a swing band to compete in a national radio contest in New York City. The winning song will be performed in Hollywood by the band, launching them into household stardom. With an incredible jazz score and fabulous dancing, Please support our show as we follow the cast to try to navigate a change to the world as they knew it.   https://exeternorthcott.co.uk/events/bandstand/
Why do we need your help?
We at Footlights commit to bringing large-scale, high-quality productions to the Northcott stage, and public donations are an incredibly crucial part of how we achieve this. Bringing our production and vision to life requires significant collaboration between students and the community. Whether through being part of the audience, sharing your support on social media and via word of mouth, and engaging via donations, the support of the wider community is an integral part of what keeps Footlights going.
Where will your money go?
Your donation will contribute to every aspect of the show's production, such as venue and equipment hire, show rights, rehearsal materials, set, costume and publicity. In addition to this crowdfunder, we also run various fundraising events throughout the process.We are committed to making the most of every donation, big or small, which means that when the show comes around you can be certain that YOU had a tangible part in making it happen, for which we, in the Bandstand family, will be eternally grateful!
Who are Footlights?
Footlights is the University of Exeter's biggest musical theatre society, committed to delivering fully realised, spectacle-filled productions throughout the year. We pride ourselves on inclusivity and this is one of the fundamental objectives of our group. We want to support and encourage students of all abilities and all levels of experience to exercise their skills and talents, whether this be in the band, cast or production team. Another of our core aims is to provide high quality student theatre, endeavouring to provide a professional experience for all our members (and audiences) which we can only achieve with your help!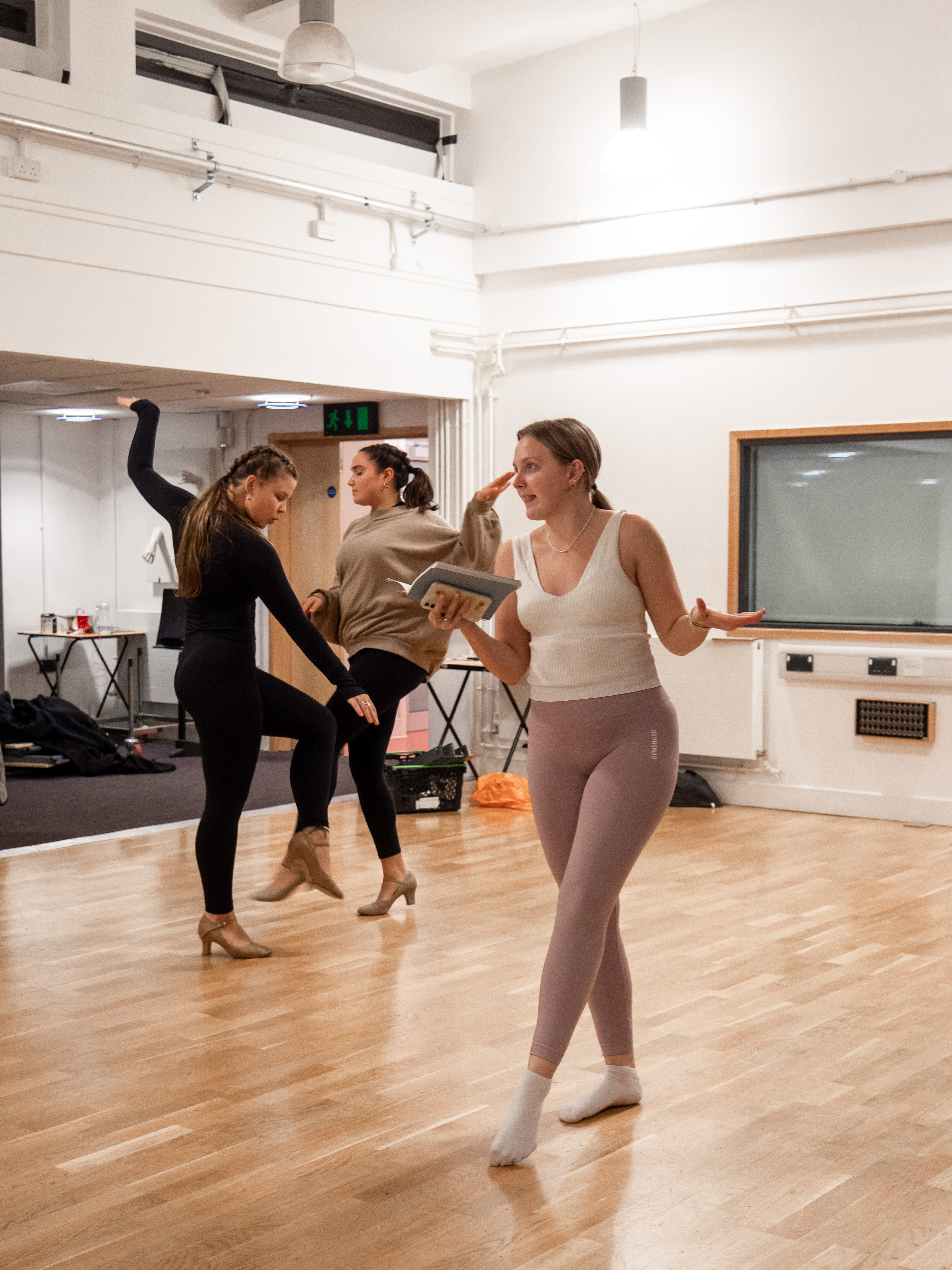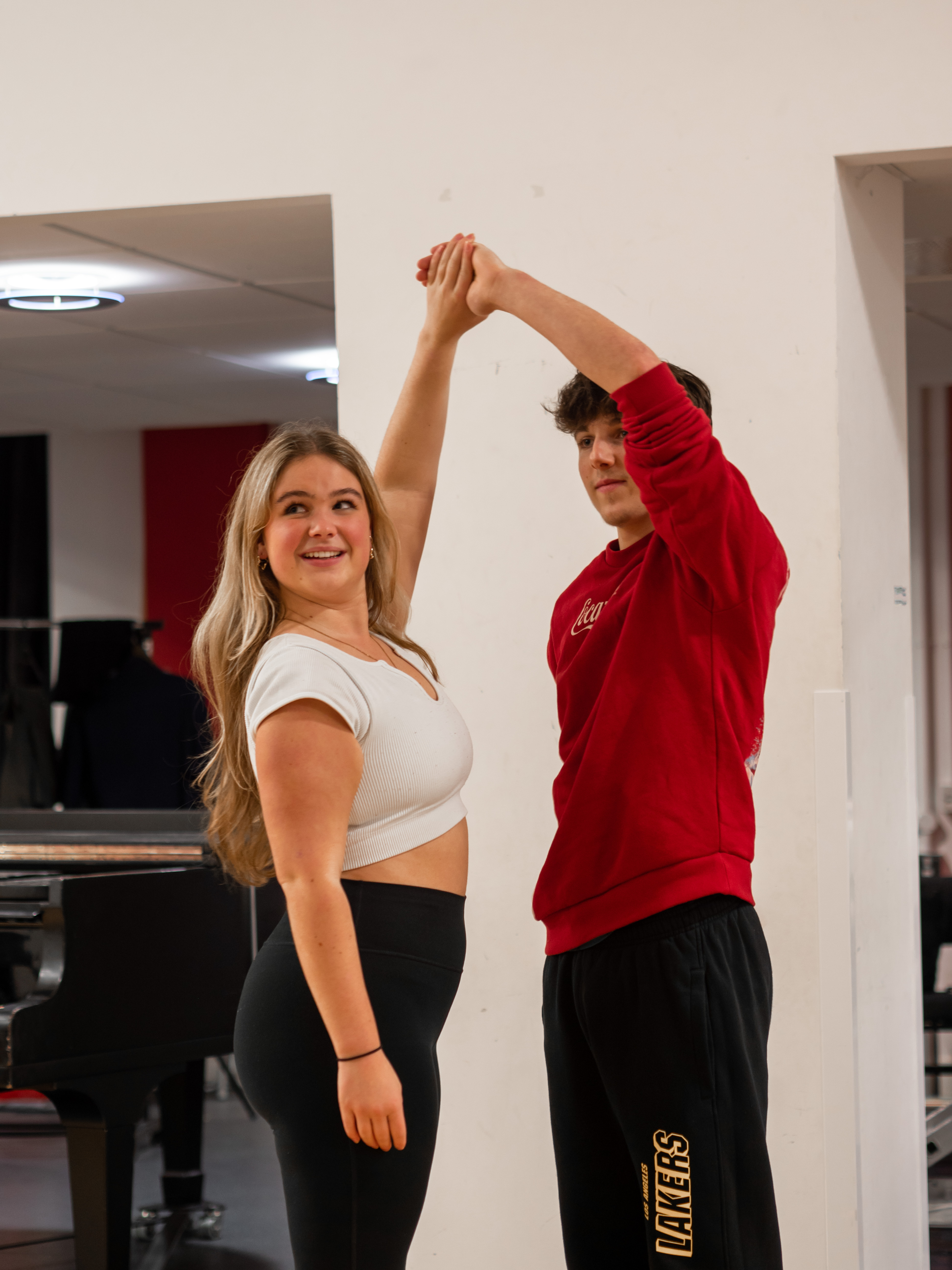 Our Previous Productions:
Over the years, Footlights has put on a number of exciting and successful productions, including:
"Legally Blonde The Musical in 2022"
"Ghost: The Musical" in 2020
"Oklahoma!" and "Sweet Charity" in 2019
"Singin' in the Rain" and "My Fair Lady" in 2018
"The Producers" and "Gypsy" in 2017
"The Phantom of the Opera" and "The Addams Family" in 2016
"An imaginative, slick and classy production which received the warmest of receptions on its opening night … University of Exeter Footlights are to be applauded for taking a tricky musical and mounting a very impressive production of it; punctuated by performances of the highest quality" (Cormac Richards with ReviewGate, on Ghost: The Musical 2020) 
"Every inch of the performance was breath-taking. From the smallest details in set design and transitions to the mesmerising 12-minute dream ballet sequence, the production oozed passion and professionality." (Her Campus, on Oklahoma!, 2019)
"Sophisticated scenery and set design, incredibly tight vocals and complex, beautifully executed choreography." (Her Campus, on Singin' In The Rain, 2018)
"A rip-roaring feast of salacious Broadway indulgence from curtain up to curtain call." (RAZZ Magazine, on The Producers, 2017)"The level of professionalism is incredibly high: from the quality of the dancers to the classical singers, this performance is reminiscent of a West End production." (Exeposé, on Phantom of the Opera, 2016)
Want to find out more?
If you have any questions about our crowdfunder, production or Footlights itself, please don't hesitate to contact us via email at footlightsexeter@gmail.com or through our Facebook page at https://www.facebook.com/footlights/
Footlights is part of the University of Exeter Students' Guild, a Charity and Company Limited by Guarantee. Registered Charity Number: 1136468 Company Number: 7217324; registered in England and Wales Registered office: Devonshire House, Stocker Road, Exeter, EX4 4PZ.