EUKC needs your help to support the continued development and expansion of the club!
WhO ARE EUKC?
Exeter University Korfball Club was founded in 2009. Korfball is a Dutch sport with similarities to both netball and basketball… but so much better! It is a mixed-gender non-contact sport in which 4 boys and 4 girls work alongside each other, alternating between attack and defence. EUKC welcomes all abilities with training sessions designed to accommodate those keen to play both competitively and casually. We pride ourselves on offering a friendly and relaxed atmosphere which encourages students from all backgrounds and athletic abilities to join the club.
Last season was the most successful yet with the 1st team placing 3rd at the British University and College Sport (BUCS) National Championship Competition and the 2nd team placing 10th in the BUCS Trophy Competition, making history as the highest placing EUKC teams ever. As well as this, the 1st team placed top of the South West Korfball Association (SWKA) League 1, gaining promotion into the Western Regional League for next season. In SWKA league 2, the 2nd and 3rd teams placed 4th and 5th respectively, with the 3rd team making further history with a record 5 wins.
what is our aim?
With a record 85 members in the academic year 2021/22, an increase from 53 members the previous year, EUKC is looking to expand the club to accommodate a 4th team. Giving the maximum number of students a chance to play as part of the local league. 
EUKC has been a massive part of our university experience (and maybe yours too?) and we aim to allow more people to experience our inclusive and incredible club. Being part of a team allows members to develop their play, build friendships and experience EUKC in its entirety! 
WhY ARE WE FUNDRAISING?
EUKC are an entirely student led club. Despite this, we have been able to achieve great success at regional and national competitions. With the help of your donations, we will be able to expand the club to accommodate a 4th team, allowing more students to play in league matches and enabling EUKC to grow in talent and ability.
The money will go towards:
• Travel and club expansion costs associated with the development of a 4th team
• Club-wide kit replacement
• Investing in fitness and training equipment
Images: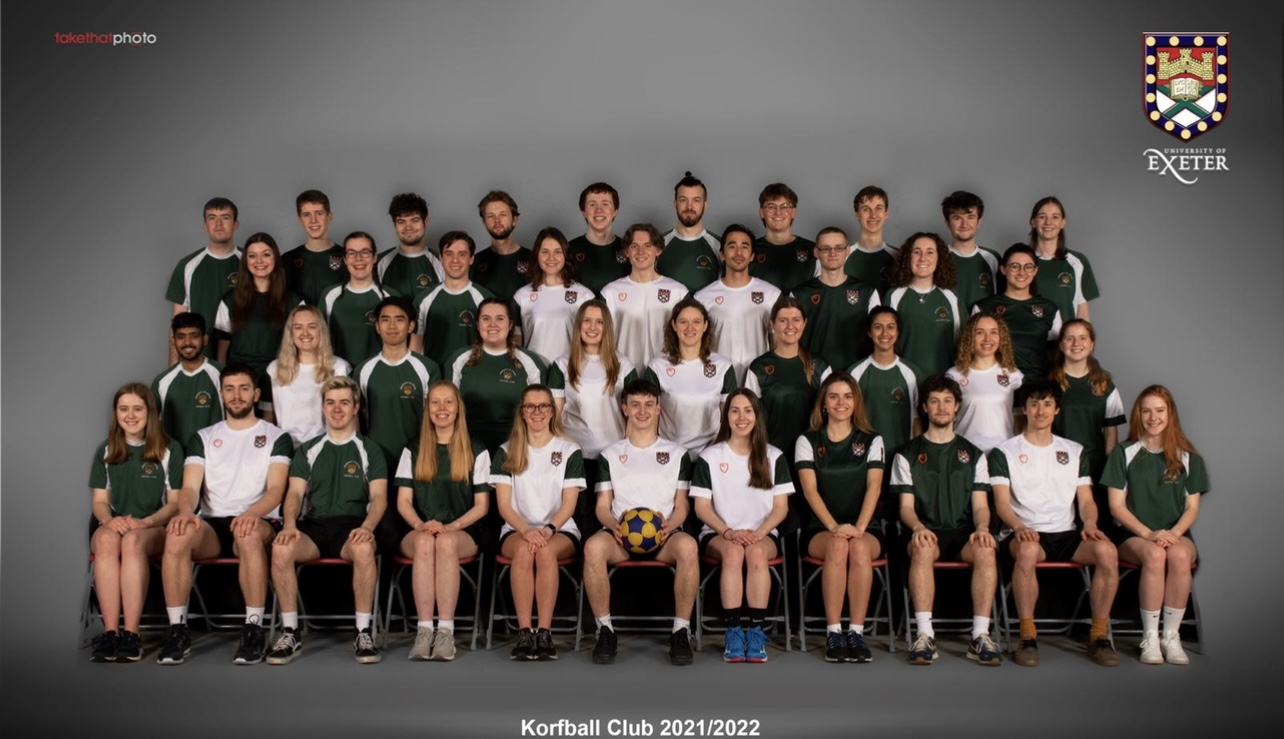 Find us here:
Instagram: https://www.instagram.com/eukc/ 
Facebook: https://www.facebook.com/exeterunikorf/ 
Help us succeed!
Thank you so much for supporting our club,
EUKC