Keep looking after our players on and off the pitch - to stay at #1 in the BUCS league
What is our project?
As one of the premier university rugby sides in the country it is a constant battle to stay at the top with tough opposition being played week in week out. To keep looking after our players on and off the pitch as effectively as possible we are fundraising for some more rehabilitation equipment to aid recovery and help prevent injuries as well as medical supplies to keep the players safely protected on game day.
Specifically, we are looking to raise £3,000 to invest in some massage guns for relaxing muscle tightness and improving blood flow as well as some new attachments for our current GameReady TM equipment which uses a cold compression system which helps to reduce pain and swelling and improve recovery. 
Who are we?
The University of Exeter Rugby Club (EURFC) boasts a proud tradition that dates back as far as 1840 with the establishment of St Luke's College. For many generations of Exeter students, involvement in rugby was a highlight of their university days. Fielding nine men's sides and two women's sides every Wednesday and having a Saturday XV that play in the South West Premier, we are one of the biggest university rugby clubs in the country.
The last two seasons we have won the BUCS Super Rugby League. Some of our current players Sam Maunder and Richard Capstick are representing England U20s in this year's U20 six nations competition. We've also developed a strong partnership with local Premiership club Exeter Chiefs, with students training with their first team squad and in the Chiefs Academy. We provide playing opportunities for all, regardless of ability or experience, and we also pride ourselves on our one club mentality, not just being about the 1 to 15 but the 1 to 350.
EURFC caters for everyone: those with ambitions of playing at the highest level and those looking for a bit of fun. We offer a friendly and inviting atmosphere while giving each member the opportunity to reach their full potential.
Where will the money go?
The money will go towards:
massage guns 
GameReady TM attachments 
Medical supplies
What are the costs?
£250 buys one massage gun
£400 buys a GameReady TM shoulder attachment
£20 buys a dermal pad (used to protect injuries e.g. shoulders by absorbing impact energy) 
By supporting the cost of our recovery equipment and medical supplies you will be supporting the physical well being of our players helping them to remain injury free and play to their most effective every week.  If we raise more than our target more funding can go into providing supplies and equipment for our players to stay on top of their game.
'Fast recovery after training and games is essential for our rugby club to keep improving and performing at its best – the equipment we are looking to fund from this project will help to make marginal gains to keep pushing us to get better across all levels of the club.'
'The whole club is hugely grateful for any donation, large or small.'
George Strainge, EURFC, Club Captain 2019/20
Keep in touch
Website:
https://www.eurfc.co.uk/ 
Facebook: https://www.facebook.com/ExeterUniRFC/ 
Twitter: https://twitter.com/ExeterUniRFC  
Instagram: https://www.instagram.com/eurfc/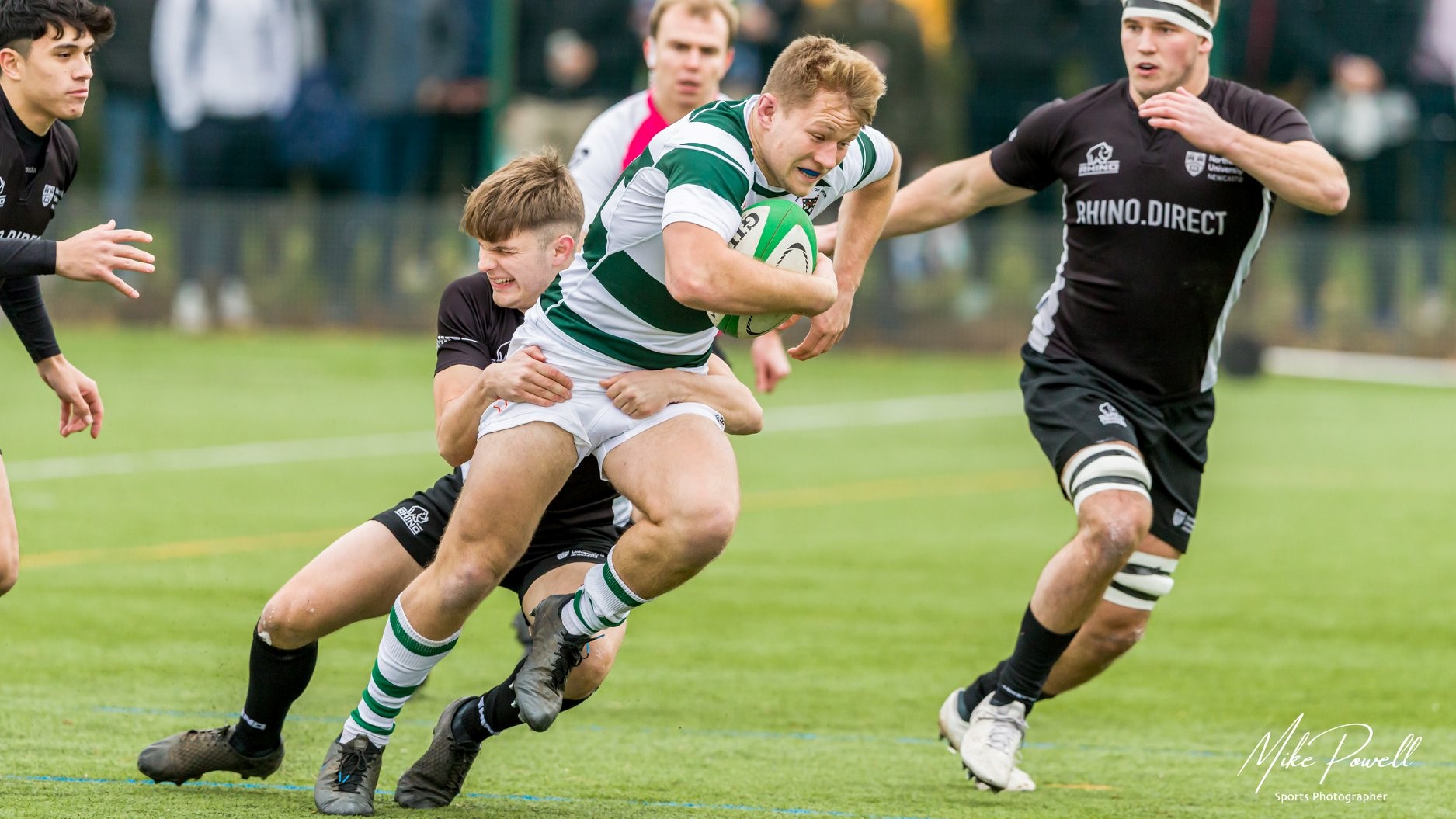 Help us succeed!
Share this page with your family and friends and help us to hit our fundraising target. Spread the word on your social media, in person and through e-mail. Every person you are in contact with could be a potential supporter. Thank you.